Family Lawyers in Sacramento
Prioritizing You & Your Family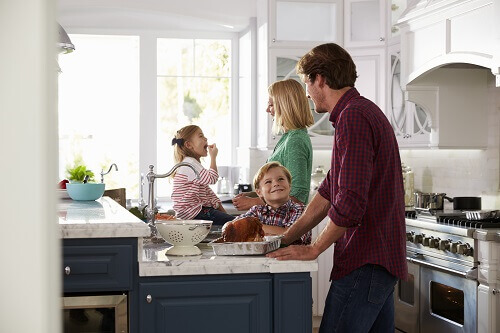 If you have never engaged with the family law court system, you might feel apprehensive about getting a lawyer involved in your family matter or dispute. However, retaining a family lawyer can be the most important first step in resolving your case favorably and helping you move onto a brighter tomorrow.
At The Law Office of David A. Martin & Associates, our goal is to help you establish a new life and provide security for your children. We focus on all aspects of family law, including the fair distribution of property between divorcing spouses. With our Sacramento family law attorneys by your side, you will be positioned for success from the very start.
Contact us online or call (916) 299-3936 to learn more about what we can do for you.
Our Family Law Services
Our firm exclusively practices family law. As such, a large portion of our practice is comprised of divorce cases, however the practice of family law involves legal questions and disputes that occur outside of a marriage or after judgment of divorce has been entered. When dissolving a marriage, the Court will require a number of issues be resolved, including those inherent to a marital relationship.
We can assist you with:
Handling Complex & Unusual Cases with Care
When it comes to family law matters, not all cases are easy, and they do not always fit into a standard pattern for resolution. However, The Law Office of David A. Martin & Associates is well qualified to help you find a favorable solution to even the most complex and unusual case.
Complex cases include those involving property of mixed character, including property or business interests created or owned prior to marriage. Other examples include custody litigation involving parties living or planning to live in different states, including where one party wants or needs to relocate with the children, or litigation involving child or spousal support where one or both parties are self-employed or underemployed or not employed at all. Sometimes, the complexity is reflective of a difficult personality or behavioral disorder which make otherwise routine disputes seem impossible to resolve. Every case has its own unique facts, each family its own history and every client their own very personal litigation goals. We invite you to consider the Law Office of David A. Martin & Associates for professional guidance and advocacy in your own unique family law matter."
Divorces involving high net-worth individuals, shared businesses, or significant debts will typically require the skill of an attorney who is well-versed in complex property division matters.
Call (916) 299-3936 to discuss your unique case with our Sacramento family lawyers.