Divorce Lawyers in Sacramento
Experienced Divorce Attorneys Serving Sacramento County, CA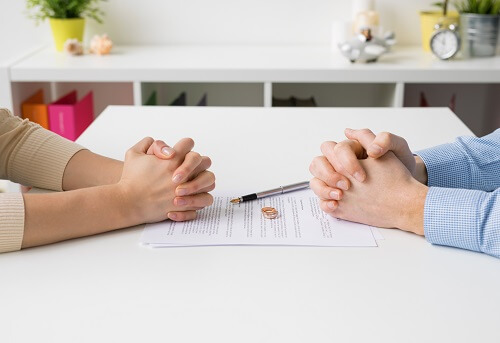 Divorcing your spouse is likely the hardest decision you will ever make and will be among the most consequential events in your life. It can only be harder if your spouse is making this decision for you. The core of your domestic infrastructure will be challenged, altered, and re-made into something barely recognizable. Your financial security will be threatened, your emotional attachments will be frayed, access to your children will be restricted, and you will face uncertainties never thought imaginable.
Contact us online or call (916) 299-3936 to request an initial consultation with an experienced Sacramento divorce lawyer today.
Addressing Every Aspect of Your Divorce
Don't take this emotional journey alone. Reach out to friends, support groups, therapists, and trusted religious leaders; lean on them to get you through the tough spots for which they can help. When it comes to the legal journey, reach out to a trusted legal advisor—but if you've been fortunate to never need an attorney, now is the time to find one.
Find accomplished, trusted, and experienced attorneys at The Law Office of David A. Martin & Associates. We distinguish ourselves from other attorneys in the way we communicate, in the way we strategize, in the way we execute, and in the way we deliver. Our specialty is delivering an honest assessment of your case, an honest work ethic, and an honest effort. Seeking first to understand, we learn your case, your goals, and your concerns before developing a plan. From the outset of our engagement as your attorney, we work conscientiously, aggressively and diligently to achieve your litigation goals. We are experienced in navigating complex situations, including contested community property and the division of retirement accounts, cases involving domestic violence, and issues of unknown or contested paternity. No matter how challenging your situation may be, our legal team is here to help.
Along the way, we can assist you with:
The Divorce Process in California
California is a no-fault state, which means you do not need grounds for divorce beyond irreconcilable differences. The California divorce process begins with one spouse filing a petition for the dissolution of the marriage. Our Sacramento divorce attorneys can help you file this petition or respond if you have been served with divorce papers.
At The Law Office of David A. Martin & Associates, we strive to help our clients save time and money by settling outside of court.
To learn more about your rights and options when filing for divorce, contact us onlineor call us at (916) 299-3936to set us a consultation with an experienced Sacramento divorce lawyer.