Spousal Support Lawyers in Sacramento
Discuss Your Alimony Concerns with Our Divorce Attorneys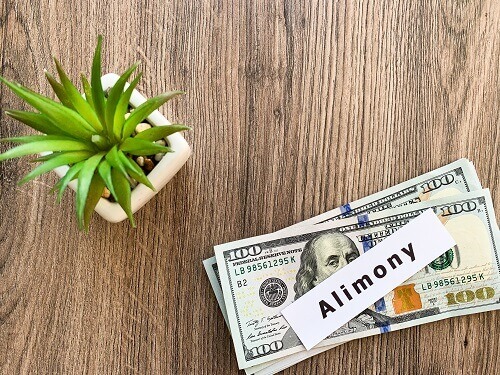 Dissolving a marriage can be one of the toughest experiences of your life. Moreover, anxiety about your financial future can easily worsen this emotionally challenging situation. Unlike child support, there is no fixed calculation to decide the total amount, time, and terms of spousal support you will receive or pay. The subjectivity that applies to spousal support law tends to make alimony one of the most contested issues during divorce. As a result, it is important that you are represented by a skilled and knowledgeable Sacramento spousal support attorney who truly understands divorce and family law.
How Can I Get Spousal Support in Sacramento?
In California, a person involved in a divorce case may request a court order for financial support from their spouse. Generally, it does not matter why the parties are divorcing or who filed first. Typically, a court will order spousal support where one spouse is not working at the time of the request, or if both are working, when the income or other financial resources of one spouse is greater than the other. The economic needs of the parties, including personal, medical, and housing expenses, will also be considered.
Spousal support is completely different and separate from child support, even though the two are often ordered at the same time. Sometimes, one spouse pays child support while the other pays spousal support.
At The Law Office of David A. Martin & Associates, we have decades of experience practicing family law and have achieved outstanding outcomes for our clients. Recent changes to tax law provide uncertainty and opportunity; our primary concern is to bring your divorce to a favorable resolution as quickly as possible while making sure that you receive what you are entitled to.
Contact us at (916) 299-3936 to discuss your alimony case.
Determining Alimony Awards
The court's purpose in making an order for spousal support reflects an intent that the parties to a divorce continue sharing their combined economic resources long enough to allow the party needing support to make necessary adjustments, including further training or education, toward becoming economically self-sufficient. Spousal support is also used to prevent a divorcing spouse from becoming economically dependent on the State. By requiring a spouse with sufficient economic ability to support a spouse with sufficient economic need, the State ensures the parties to a marriage are primarily responsible for each other's well-being, even after divorce.
At the beginning of a divorce, the court can make an award of temporary spousal support, which is largely based on a mathematical formula. Temporary orders typically last for several months and usually stay in place until all issues of the case are ready to be decided. In making its final orders, or judgment, the court will make a "permanent" order for support—which simply means it is the final order on the subject but does not necessarily mean the order will last forever. In cases where both parties have roughly the same income, the court may issue an order of no support.
If the court does make an order for permanent spousal support, there are several aspects of such an order that may be considered. Typically, issues related to amount, duration, and conditions are the subject of dispute. The length of the marriage is of great importance in determining spousal support, with those more or less. The amount of monthly support is usually just as important as how long such support is to be paid, and the conditions or obligations imposed on the receiving party are often the subject of great dispute. For example, will the receiving party be ordered to seek and accept full-time employment immediately or will they be allowed to obtain further education? Will the Court include automatic adjustments to a permanent support order? Do the parties have an obligation to report changes in their income after the divorce judgment becomes final? Other issues that often arise include circumstances when the supported party begins co-habitation in a romantic relationship or where a substantial inheritance is received, or where the paying party wants to retire from employment, or where there is a substantial increase in the income of either party.
What Qualifies as Substantial Harm?
Substantial harm can result from failing to understand the law and policy that guides the court's determination of spousal support, including missed opportunities to maximize or minimize the support order from failure to prove or present evidence of income or income opportunities, or from misunderstand potential tax consequences, or failure to negotiate favorable terms in out-of-court settlements.
A word on post-judgment modification: As referenced earlier, "permanent" spousal support does not necessarily mean "forever without end." In many instances, it can be considered that spousal support will eventually terminate or be modified downward. However, the court has wide discretion to decide such issues, and the terms of the original order can be very important in determining a later motion to modify that order. At the same time, it should not be expected after a long-term marriage that the court will demand the supported spouse be immediately self-sufficient and a supported spouse is entitled to rely on reasonable spousal support continuing while accomplishing their own career goals.
You and your spouse have the right to determine your own alimony payments if you can agree on a suitable award. If you cannot come to an agreement and a family law court sees it fit that one spouse receives alimony, the judge will award alimony him or herself.
Spousal support awards are based on many factors, including:
The length of the marriage
Each spouse's health
Each spouse's income potential and current employment
Each spouse's age
Whether one spouse contributed to other's education, professional licensure, or career achievements
Whether the couple has children
We Understand Your Case
Alimony is not awarded in every divorce. By talking to an experienced Sacramento alimony attorney at our firm, you will be able to fully understand how spousal support payments could factor into your divorce.
We can help you figure out how much spousal support you can be expected to pay or receive and for how long.
Spousal support calculations are not set in stone and can be determined as seen fit by the judge in the case. When needed, our Sacramento alimony attorneys are prepared to aggressively advocate for you in court.
Contact us online or call (916) 299-3936 to request an initial consultation.